WARM WELCOME TO BEYCAN
BEYCAN has been established in the year 2014 on an auspicious day of April 14 (Tamil New Year - சித்திரை 1).
BEYCAN is an independent institution / entity, driven by the motivation to empower the young and aspiring minds of nation imparting through on value added education / courses / training. BEYCAN sets a new benchmark on establishing the self-imposed learning oriented schemes / facilities in a perceptive manner compared to any other institutions in South Tamilnadu.
A few reasons your child (and you!) will love to learn in BEYCAN.
OUR POLICIES
Our focus

Our Mission

Our Vision
As a March towards the mission of our Former President Dr. A.P.J. Abdul Kalam, BEYCAN inspire young and energetic aspirants to become technology inventor / leaders, by engaging them in Our STEM based curriculum programs that lay a platform to build science, engineering, mathematics, technology oriented skills & also stimulate the youth of INDIA to bring / posses more lateral & out-of the box thinking which in turns of resulting in a brighter and more creative Future Generations.
"STEM Center USA" cultivates the next generation of STEM leaders by advancing the careers in the field of STEM at a young age and also spreads the rays of interest on STEM progressively during the middle and high school stages itself. Similarly BEYCAN illuminate their vision by facilitating the hands-on experience (experiential education) which excites & enriches one's knowledge to hold an extra curricular skill. Since BEYCAN delivers their focus on Science, Technology, Engineering & also Mathematics to procure the right tool for accomplishing the supreme position in the society.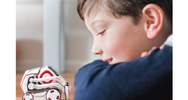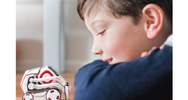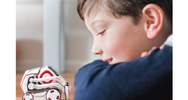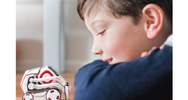 START TO LEARN NEW COURSES WITH US