Knowledge rich environment..motivating & guiding trainers..teaching & supporting kids to excel their talents technically..👍👍

Rohini Venkatesh

CEO & Founder - Blooming Buds School
A awesome experienced teacher who teaches well. Stem learning which can be enchrich our learning power.
Entering as a student and outgoing as a achiever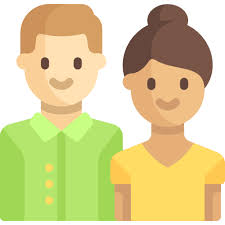 Right Destination for Doing Creative things




Beycan Institute provides more practical learning than anyother institues. If you want to learn in an easy and quick way, you must choose Beycan as ur learning Institute.
First of all the beycan🔥 name is easily attractive to everyone.Why I am saying like that this name is unique one so...🌟This institute is very useful to everyone..💥Because I know and learn so much from this institute...This institute is not only learning but also real time useful for us...🥳🥳So I really proud to be learn in this institute..☺️Hereafter I want to learn many things from this institute..🥳🥳🥳

About Lab: Mini ISRO research center. Coaching: Friendly, sincerely, and learn with joy. Trainer: Verithanam of our Senthil Murugan sir. Course: Learn more in short period of time(highlights). Atmosphere: Eco Friendly. Features: 3D printer. Facilities: Nearly 6 Computers with 3 Laptops. Conclusion: This institution is suitable for those brains were hungry😎😎😎.
I enjoyed this class. I learned many things about arduino. I want to learn next level in scratch.

They offer great robotics/electronic courses... I loved it
Knowledge rich environment..motivating & guiding trainers..teaching & supporting kids to excel their talents technically..👍👍

Good institute and learning more information

Super teaching thanks you sir
First of all, i expressed my heart full thanks to the organizer of this program. I enjoy the whole session and learn more things in this session. The Programmer support to encouraged in every session and advisor's help are very useful in this programme. this session and experience is help to developed my aim. thank you so much

Yogesh (Tamil Boys)

Student